Inside Pitch Winter Training Information
---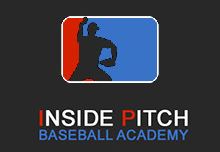 Storm Softball would like to provide our families with a great off-season softball training program offered through Inside Pitch.
Softball Power Pitching:
1) an introduction to proper throwing techniques
2). Several drills to break down the Pitching delivery
3). Plyo ball work for arm path and added velocity
4). Comprehensive warm up / rotator cuff routine for strength and stability
5). Advanced players will learn - rise ball - curve ball - drop ball
Softball Skills Program:
1). Hitting - how to hit with power and average. Players will be measured using Stalker Pro Radar on exit velocity. Players will go through a series of training techniques each class for the various aspects of hitting. For example but not limited to: overload / underload training - plyo ball training for power and consistency in power contact - live bp for more simulated game type reps - in / out learning to hit to all fields
2). Fielding - learn to play all the infield positions. What arm angles you will need to turn a double play, throw from 3rd base, field a bunt, etc ++ technique on the routine ground ball
3). Throwing - throw efficiently and effectively while throwing harder with specific technique training for overhand throwing
*All of our programs are powered through the IP protocols as they can apply to each player individually. We realize that every player is an individual with their own personal signature but we also realize that players need to get into good positions to have success. We will get the player into the position to have success but the player will use their own signature to get there!
What is offered and classes available:
1). Fall - 10 Week program:
i). Regular Cost $400.00 (gst included) Storm Cost $300.00 (gst included)(25% discount good for Oct-Dec programs)
2). Max # of students per class - 8.
3). Classes offered:
i) Softball Power Pitching - Thursdays 8:15pm-9:15pm / Sunday 3pm-4pm (3 spots left)
ii) Softball Skills - Hitting / Fielding / Throwing (not pitching) - Classes will rotate with 2 skills per time slot per class: Saturdays - 2:15pm-3:30pm / Fridays 7:15pm-8:30pm
For more information or to register contact:
Morgan Reiter, TSU
IPBA President
NPA Certified
306-591-6165