Storm Softball Okay Equipment Bag Order
---
---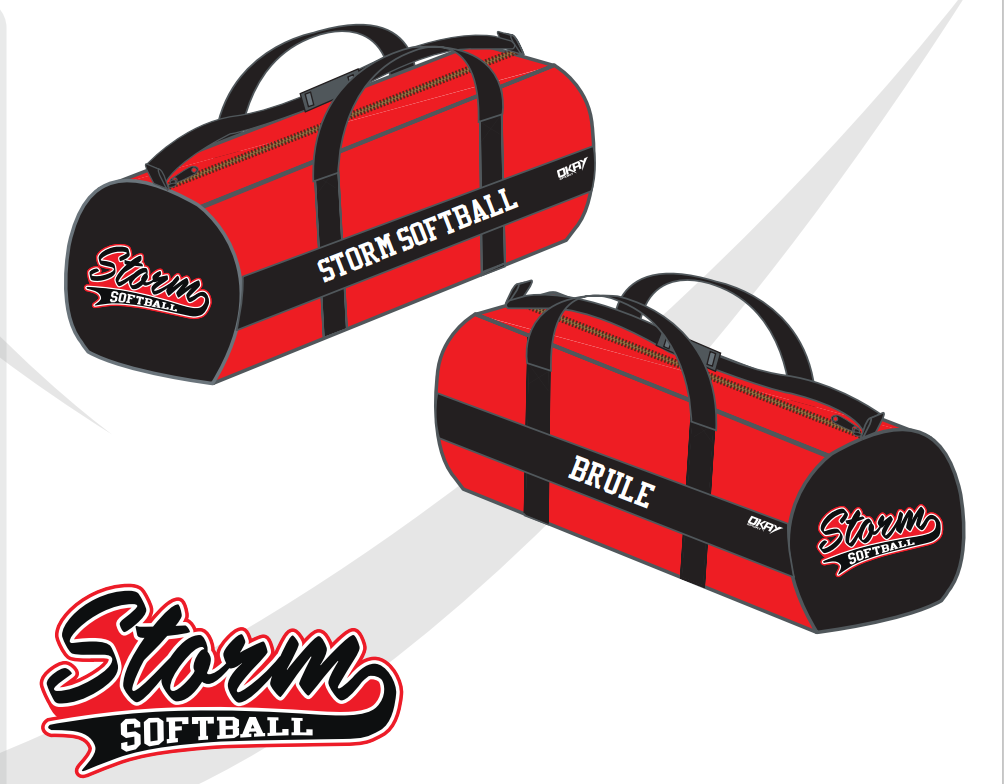 ---
Did your softball bag barely make it through the end of the season?? Maybe it's time for a new one!
I will be placing an order for the Okay Brand Storm Softball bags for anyone who is interested. (see picture attached)
These bags are excellent quality, strong canvas with a durable heavy duty zipper, lots of room to carry catcher's gear as well.
The bags are approximately $100 each depending on the number we order and shipping. They take approximately 6-8 weeks to arrive.
If you wish to order a bag, please email me at karigriffin@sasktel.net and also provide the correct spelling of the name you want on the bag.
Please have your order to me by October 21.
Once I receive everyone's orders and I know the exact number, I will advise those who ordered of the exact amount owing and you can e-transfer me, then I will place the order.
My hope is that these bags will come in before Christmas, fingers crossed, but no promises!!