Evaluation Results
---
---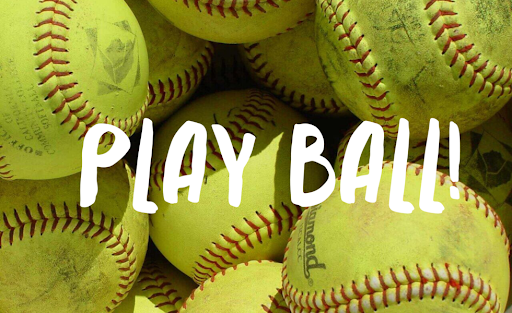 ---
Storm Softball would like to thank all the athletes that participated in the evaluation process. We are excited with the talent our athletes continue to show each year and look forward to a great 2021 season.
Please see below for player level placement. Please note once coaches have been finalized, rosters will be posted and players will be contacted by their coach.
We are still looking for Head coaches for our B teams. If you are interested please contact Mike Bourque U14 Coordinator at mikebourque76@gmail.com or Kara Felske U12 Coordinator at khango@hotmail.com. Storm Softball will reimburse the cost of all coaching clinics required for our coaches.
U12 A Placement
| | |
| --- | --- |
| Nashia | Blair |
| Colbey | Eberle |
| Claire | Griffin |
| Emma | Henry |
| Marissa | Herauf |
| Kayli | Koch |
| Sophie | Kydd |
| Kegan | Mccullough |
| Bodhi | McDougald |
| Myree | McGregor |
| Madison | Peters |
| Aurelia | Whyte |
| Tori | Wirth |

U12 B Placement
| | |
| --- | --- |
| Kalla | Bailey |
| Elliot | Balas |
| Addison | Barbour |
| Brooklynn | Boehme |
| Maggie | Buchan |
| Neala | Colhoun |
| Ryden | Dell |
| Amy | Devers |
| Jayda | Fuchs |
| Emma | Gartner |
| Alexys | Geall |
| Jayla | Hagen |
| Belle | Hodges |
| Paige | Kiel |
| Reata | Lovich |
| Easton | Petracek |
| Rowan | Pickering |
| Anika | Potter |
| Paige | Powell |
| Rylee | Riopka |
| Harper | Robicheau |
| Brynna | Ross |
| Aubrianna | Steadman |
| Avery | Watson |
| Charlotte | Wruth |
| Issabelle | Wakelam |
| Makenzie | Melnyk |

U14 A Placement
| | |
| --- | --- |
| Hanna | Bourque |
| Kate | Elder |
| Jordyn | Felske |
| Peyton | Felske |
| Camryn | Fuessel |
| Mikaela | Herauf |
| Tatum | MacCallum |
| Madeline | Mokry |
| Makayla | Peters |
| Jessica | Wicklund |
| Sarah | Wicklund |
U14 B Placement
| | |
| --- | --- |
| Emily | Barabanoff |
| Abigayle | Brule |
| alexis | Coghill |
| Teaghan | Doud |
| Jenna | Dube |
| Kamryn | Hofer |
| Dessa | Koch |
| Alexia | LaBreche |
| scarlett | Leach |
| Vianne | Marquart |
| Hanna | Mayer |
| Alexa | McBain |
| Alyssa | Mccullough |
| Denise | Mcnab |
| Ava | Nowoselski |
| Peyton | Ottenbreit |
| Jetta | paterson |
| Keira | Ross |
| Sage | Seymour |
| Anya | Krueger |
| Samantha | Webb |
| Evyn | Yanko |
| Jewel | Schwindt |
| Kiera | Tiefenbach |